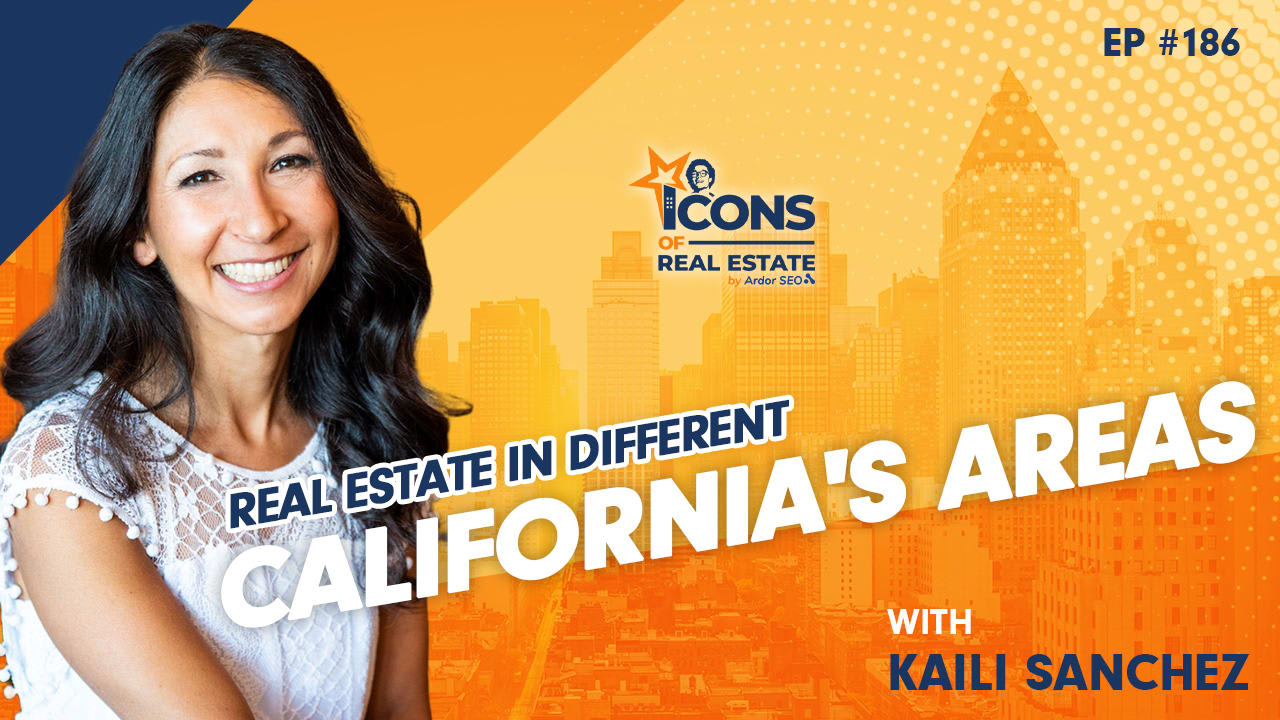 Are you ready to sell your home and move on to bigger and better things? Thinking of upgrading to a larger home or downsizing to a cozy little cottage? If so, one thing is for sure: you want to get the most out of your precious investment.
So, how can you make your home stand out from the crowd? By making strategic improvements and upgrades with the help of an expert, of course!
Check more on Kaili's
episode
on the Icons of Real Estate Podcast!
Today, we'll take you through different ways to increase home value before selling. Consider it your ultimate guide to getting top dollar for your humble abode. So, let's start and make your home the talk of the town.
Home Renovation and Upgrades
When selling your home, renovating and upgrading is a surefire way to increase its property value and attract potential buyers. But what types of improvements should you focus on?
Let's take a look at some of the most effective ways to increase your home's value and get the best return on investment (ROI).
Kitchen and Bathroom Remodels
Your kitchen and bathroom are the heart of your home and can be the key to getting top dollar for your property. A sleek, modern kitchen or bathroom can make all the difference in the perceived value of your home.
Think about upgrading your appliances to energy-efficient models, installing new cabinets and countertops, and adding fresh paint to make the space pop.
Energy-Efficient Upgrades
Not only are energy-efficient upgrades better for the environment, but they can also save you money in the long run.
Upgrading to energy-efficient appliances, windows, and HVAC systems can increase home value and reduce your monthly utility bills. And who doesn't love saving some extra cash?
Curb Appeal Enhancements
There's a saying: "There will never be a chance for you to make another initial impression." That's particularly true when selling your home.
Enhancing your home's curb appeal can be as easy as adding a fresh coat of paint. You can also try replacing your front or garage door or sprucing up your landscaping with colorful flowers and shrubs.
Don't forget to keep your lawn trimmed and tidy, too. With a little effort in
home remodeling
, your property will be the envy of the neighborhood.
ROI for Each Type of Improvement
Kitchen Remodel: A minor kitchen remodel has an average ROI of 71.2%, while a major remodel has a 56.1% ROI.

Bathroom Remodel: A mid-range bathroom remodel has an average ROI of 58.9%.

Energy-Efficient Upgrades: Upgrading to a tankless water heater can have an ROI of 50% while adding energy-efficient windows has up to 68%.

Curb Appeal Enhancements: Adding a new front door has an ROI of up to 75%, while adding a wood deck can have an ROI of up to 75%. These improvements can make your home stand out and attract potential buyers.
And last but not least, consider current market trends and buyer preferences when deciding which home renovation to prioritize.
In a hot real estate market, focus on cosmetic home upgrades like fresh paint and landscaping. In a cooler market, potential buyers may be looking for more substantial improvements like a kitchen or bathroom remodel.
Home Staging
Home staging is like giving your home a makeover, but not just any makeover — a makeover that will make potential buyers weak in the knees. It's a strategic way of preparing a home for sale by making it look as attractive as possible to potential buyers.
By creating an ambiance that's warm and welcoming, you can help buyers imagine their own lives in the space. This can significantly increase your chances of selling your home quickly and for a high price. Here are some pro real estate tips and strategies to help you stage your home:
Decluttering
We're not just talking about shoving all your stuff into the closet and calling it a day. We're talking about removing all 'personal' items, including photos, mementos, and knickknacks.
If you're unsure if something belongs in your home or not, it probably doesn't belong there. The goal is to create an open and inviting space that allows potential buyers to envision themselves living there.
Depersonalizing
Once you've decluttered, it's time to remove any signs of clutter, like mail on the countertop, or personal items, like pictures.
You want potential buyers to see your home as a place for people to live in rather than just an empty shell for them to look at. The more they envision themselves living in your home, the more likely they will make an offer.
Creating a Neutral Color Scheme
Neutral colors like beige, gray, or white are your best bet when staging your home. They create a clean and neutral space that appeals to everyone.
Not only that, but neutral colors can make your home feel larger and more spacious. And who doesn't love a little extra space?
Work With A Reputable Real Estate Agent
Choosing the right real estate agent is an integral part of the home-selling process. Look for someone who has experience selling homes in your area and who understands the local market.
An ideal agent can help you navigate the complex world of real estate transactions and provide valuable advice and guidance along the way.
Luckily, a superhero in the real estate world can help you with that - Kaili, the REALTOR, with a heart of gold.
Kaili isn't just any real estate agent — she's the one who goes the extra mile to provide a personal touch that will make you feel confident and empowered in your real estate transactions. Her objective is to help you feel at ease throughout the process. And boy, does she deliver!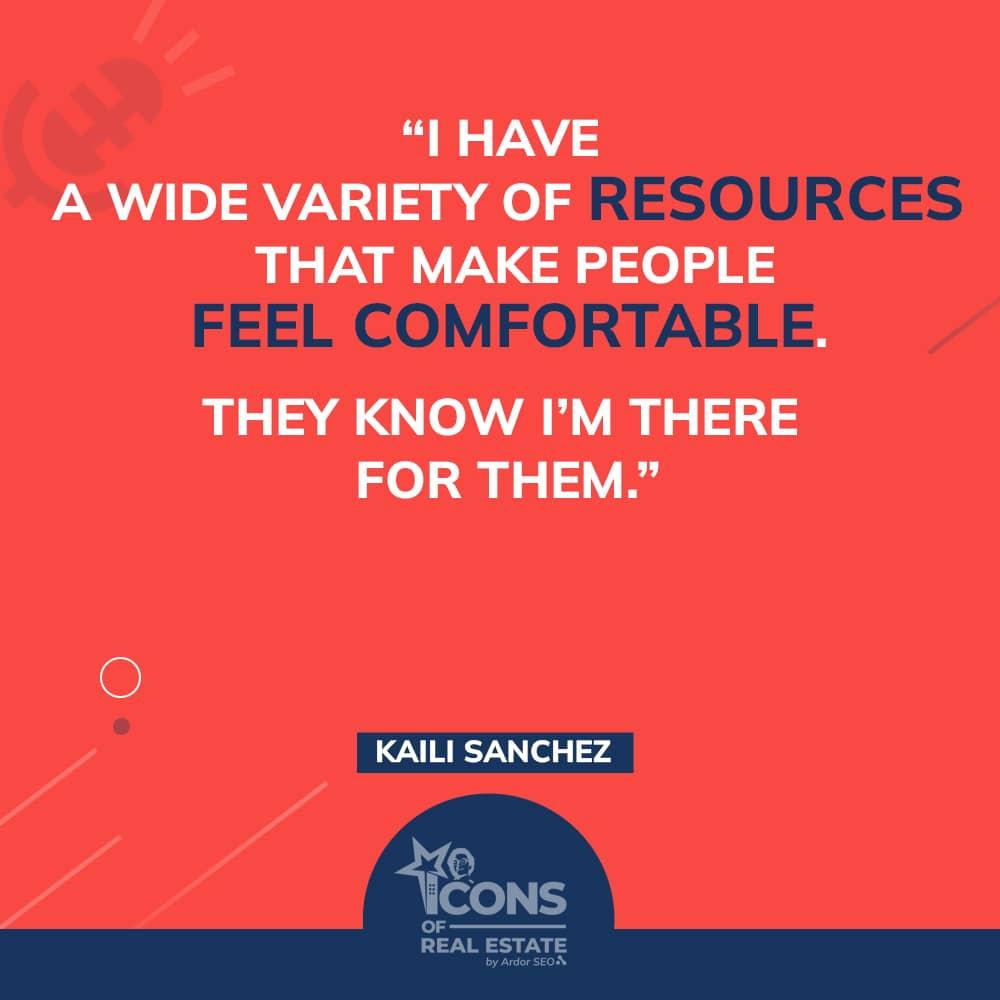 When it comes to pricing your home, Kaili has all the knowledge and expertise you need to arrive at a fair and realistic asking price. She'll analyze market trends and compare your home to similar properties in the area to ensure you get the best possible outcome.
That's not all, Kaili always operates with the utmost honesty and integrity, so you know you're getting advice you can trust. With her by your side, you'll feel like you have a superhero on your team - and who doesn't want that during the home-selling process?
Fixing Minor And Major Issues
If you really want to increase your home value before you sell it, making repairs can be a great way to do that. But, don't worry, you don't have to break the bank. Let's start with some minor repairs.
Think of these as the little touch-ups that can make a big difference. Patching up holes in the walls, fixing leaky faucets, and replacing broken tiles are just a few minor repairs that can spruce up your home.
These updates make your home feel fresher and well-maintained, which can be a huge selling point for potential buyers.
If you're dealing with bigger issues, don't panic. It's time to tackle those repairs head-on. These are the ones that require a bit more attention and investment upfront, but the payoff can be worth it.
Think fixing a leaky roof, repairing a cracked foundation, or updating an outdated electrical system. By addressing these issues before listing your home, you can avoid potential problems during the selling process and make your home more appealing to buyers.
Importance of Hiring Professionals for Repairs
Now, here's the thing, repairs should always be handled by a licensed professional. They'll ensure potential buyers that the repairs were completed, documented, and done correctly by pros.
This gives buyers the confidence they need to make an offer and pay a higher price.
Alright, so you're ready to sell your home. Good! But let's be honest, it can be a bit tricky. The good thing is we've got some
real estate selling tips and strategies
to have you selling your property like a champ!
Using high-quality photos and virtual tours
In this digital age, they're more important than ever. So, ensure your online listings are visually appealing and accurately represent your home.
High-quality photos and virtual tours are a great way to show off your home's best features and give potential buyers a taste of living there. You can even use a drone to capture stunning aerial shots of your property.
Is an effective way to attract potential buyers, but they require some work. First, work with your real estate agent to plan a date and time that works for your target audience.
Then, ensure your home is clean, clutter-free, and ready to show off its best features. Add finishing touches like fresh flowers and scented candles to make your home feel more inviting.
Lastly, engage with potential buyers and answer their questions. Show them why your home is the perfect fit for them.
Online real estate advertising
Here's one of the most effective
tips for online real estate advertising
to date — social media is your best friend. Share your online listings on Facebook, Twitter, and other social media platforms.
Make sure to include all the details, like the number of bedrooms, bathrooms, square footage, and any unique features that make your home stand out.
And if you're feeling fancy, create a virtual tour and post it on YouTube. That'll give potential buyers a more in-depth look at your property.
Negotiating real estate offers
Negotiating is not the most fun part of the process, but it's one of the most important. During this process, stay calm and focused on finding a mutually beneficial agreement.
Your agent will guide you on
how to negotiate real estate offers
and help you navigate the process to get a fair counteroffer that works for both parties. They can even help you identify areas where you can compromise, like repairs or closing costs.
Alright, let's wrap this up! Sure, selling your home at top dollar can seem like a mountain of work. But as always, with some preparation and expert guidance, you can increase home value like it's a walk in the park.
Just keep your eye on the prize: spruce up your kitchen and bathroom, make your home look like a million bucks from the curb, and cozy it up inside. Most importantly, partner with a REALTOR who's got your back. Remember, stay calm and flexible through it all. You got this! Now go sell that house.