Read on for some easy-to-follow steps to guide you in your process of finding your dream home in North Lake Tahoe.

While it's certainly true that Lake Tahoe and Truckee are some of the most desirable real estate markets in the area, navigating the buying process can seem challenging, especially with the ever-changing messages coming from the media daily! However, with my expertise, breadth of knowledge, and national network, you are in dedicated and trustworthy hands. I will guide and advise you during every step of the buying process.

My mission is to empower everyone that I work with. This includes operating with the utmost honesty and integrity. I love this business, and I love helping people find their perfect Tahoe homes. Whether it is your first home, your vacation home, or your investment home, I am invested in you!

How I support buyers:


Provide real-time market insights
Use my knowledge of on- and off-market listings to find homes that meet your criteria
Share local expertise and tours of the area
Help build your "buyers team" by connecting you with trusted financing organizations, vendors, etc.
In a competitive market, I can help get your offer accepted
Now the Exciting Part! Let's Talk About First Steps

The home buying process is as much about preparation as it is about execution. Before you start browsing for homes for sale in North Lake Tahoe and Truckee, it's a good idea to set aside time to think through a few key things. I always schedule a consultation together so we can create a solid foundation of your wants, needs, and desires.

Some of the questions you will be answering are: What kind of home are you looking for? Are you seeking a cabin getaway, a modern residence, a lakefront oasis, or an upscale condo? Are you hoping to make a long-term or short-term investment? Is there a particular style or feature you have your heart set on, like large picture windows, vaulted ceilings, access to trails, or HOA amenities? As you step into the North Lake Tahoe market, follow this home-buying guide to ensure you're setting yourself up for success and staying focused on your wish list.
What Home Style and Amenities Do You Prefer?

From stunning lodge-style resort homes to modern new construction, North Lake Tahoe real estate features a range of beautiful styles to explore, so you'll be sure to find a property that suits your dreams. You may desire multiple bedrooms for guests or a home with more acreage for entertainment and enjoying the stunning scenery. We will work together to narrow down all your desires for the home style, and then we will clarify your list of amenities to encompass your full package as you begin your search.

Some things to think about… Do you prefer to be closer to the water? Would you want to be secluded by trees or close to ski resorts? Are you seeking trails out in your backyard, with adventure just a few steps away? Whatever's on your wishlist, whether it's an updated kitchen or a great back porch, we will make sure you are viewing properties that check off those boxes.
Let's Talk About Financing or Cash Offers

Many people ask if they should take out a loan or purchase with cash. Both are great questions and very personal to your big-picture goals regarding your lifestyle, dreams, and desires for your Tahoe home. There are significant positives and advantageous negotiating strategies for either purchasing option, and we will discuss what is best for you as we move forward.

If you're taking out a loan for your new property, you'll want to know what you're eligible for. The main way to do so is by applying for pre-approval. This allows a lender to deep-dive into your financial history, reviewing your credit score, income, and any past or current debts. As they take a look at your history of repayments and earnings, they'll determine whether you're eligible for a loan that could cover a two-million-dollar home or a loan that's more modest. Typically, if you have a strong credit score and a consistent stream of income to cover the mortgage payments, you should be able to secure the loan you're looking for.

Remember… you don't have to take out the full size of the loan you're approved for, even if you are eligible to do so. You want to step into the market with a firm grasp on how much you can and are willing to spend so that you don't end up with higher mortgage payments than you feel comfortable with. If you need any help in finding a reputable lender, I have several to refer you to, so you can explore the options and choose what is best for you.
Why It Helps to Work With a Professional

Of course, it is fun to get excited and start looking for homes on the web, but when it comes to getting serious about purchasing a home, you will save hours of time by working with the right agent that puts your needs first! Whether you work with me or another Tahoe agent well versed in the North Lake Tahoe market, I truly believe professional agents are an invaluable source of information on market trends, available properties, and buying strategies.
As a highly experienced agent, I know how to walk you through everything from finding the right lender to putting in offers to managing and closing negotiations. With the help of an agent like myself,
Kaili Sanchez
, who puts their clients first, buyers can rest assured that they're going to make the strongest investment possible.
On to the Home Buying Process

Now that you are prepared to buy in the highly desirable North Lake Tahoe real estate market, you're ready to step into the strategic and streamlined process of finding your home. It's important to remember all the ways that homes are promoted, from online listings to word-of-mouth to front yard "for sale" signs. When you work with a Compass agent, you will even get access to "Private Exclusive" listings that you will not see on the web, giving you a huge advantage in securing your best home. I will be able to continue to bring you back to your highest priorities and guide you in the direction of homes that fit your wish list. We will stay focused on your goals, as this is where you find your success!

Making an Offer can be Exciting and Scary! We've got this!

Putting an offer on a home takes experience and strategic thinking. We will work hand-in-hand together to come up with the right price to put forward. We will review a list of currently active, pending, and sold homes that are of similar design, location, and quality so you will feel empowered by having a clear view of the market. We also discuss how the market has been behaving lately in terms of inventory, pricing, and demand. If homes have been selling at or over the asking price, and demand is driving up competition between buyers, that will affect the type of offer you submit.

In Lake Tahoe, the market can be competitive and very specific to localized areas, with only the most sought-after homes selling above the asking price. In this current atmosphere, this is great news for buyers who want to search for homes closer to the top of their price range and want to negotiate.

Offer Accepted! Let's Move on to Inspections!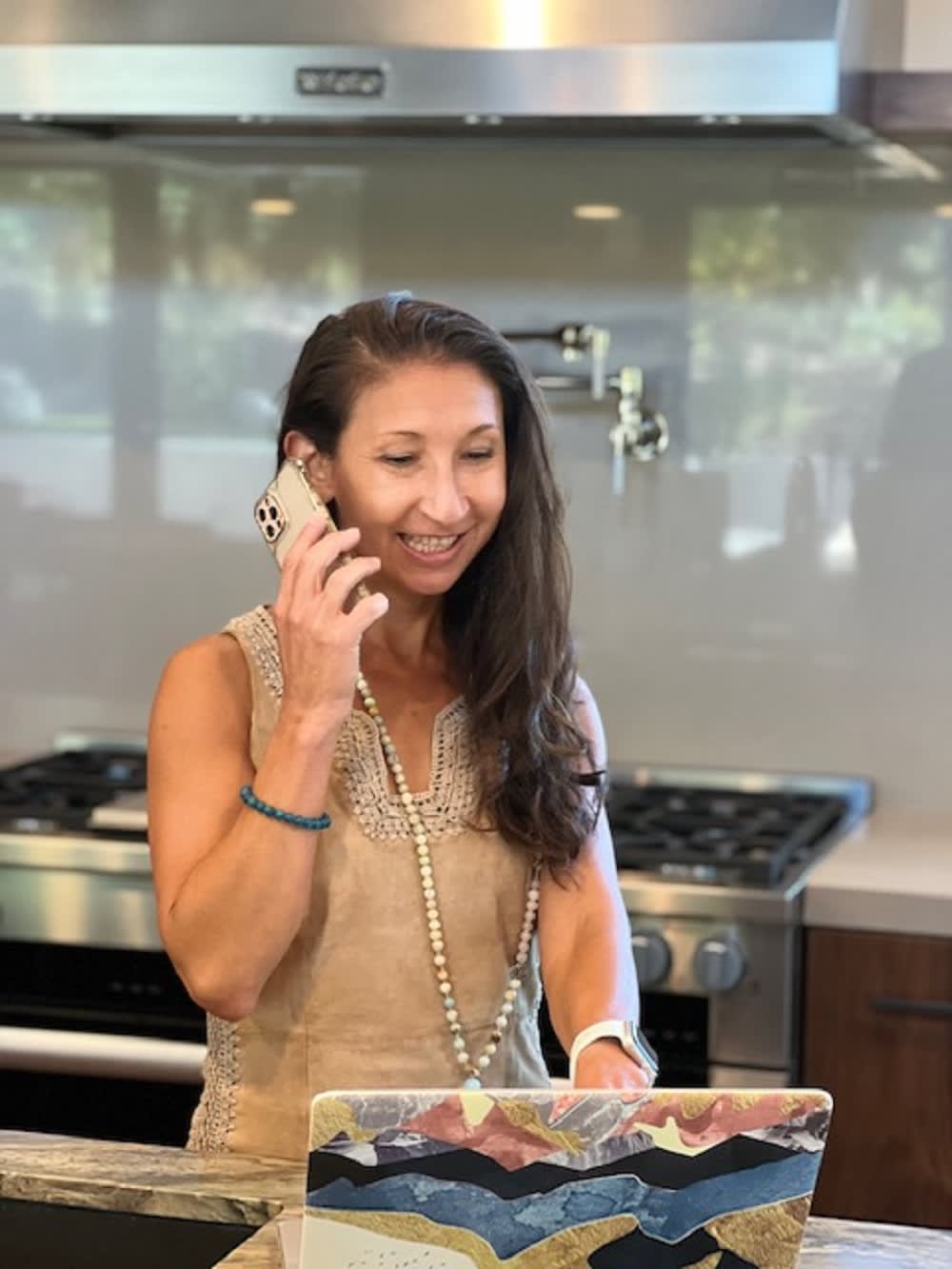 Of course, once an offer is accepted, there are still a few hoops that buyers have to jump through. But don't worry–I'll be by your side through it all!

A home inspection is one of the most crucial next steps. With inspection contingencies, buyers have a right to inspect a home before closing on the deal to ensure that everything is in top shape. If things look good, a buyer can then go through with closing or, if not, continue their search. A few additional closing costs will also come up, including home appraisals, title searches, and even the costs of having the paperwork completed and reviewed by a legal professional. I will be your guide through each of these steps and ensure that we always stay on track.
Find your next home in North Lake Tahoe
If you're ready to jump into the home-buying process, give me a call and we can discuss all your options in the North Lake Tahoe real estate market. I know the area very well and have a great interview process, which allows me to get to know your wants and needs when it comes to purchasing your new home. I specialize in properties in Lake Tahoe and the Sierras, and I consistently work hard and put your needs first, ensuring I give each buyer and seller a personalized approach. Whether you're hunting for your first home or investing in the perfect vacation property, I can help you find the right property to suit your specific needs. To get in touch with me and start the journey toward homeownership today,
click here
.