North Lake Tahoe is one of the most desired locations in the western United States, both for full-time residents and vacationers who flock to the nearby ski resorts during the winter. In the summer, the beautiful lake offers a wide range of water sports such as swimming, boating, and water-skiing. Add other activities like hiking, mountain biking, horseback riding, and whitewater rafting, and it's easy to see why this area, where California and Nevada meet, is a natural wonderland.

Residents and visitors who enjoy these wonderful activities work up quite the appetite. Lake Tahoe offers a wide range of restaurants sure to please any palate. Dining in North Lake Tahoe includes many options, ranging from opulent to casual, and in various settings — such as upscale resorts and waterfront restaurants — that capture the vibrancy of this resort community.

Read on to learn more about some of these dining options to enjoy in between your house hunting tours of North Lake Tahoe real estate.
Crystal Bay Steak and Lobster House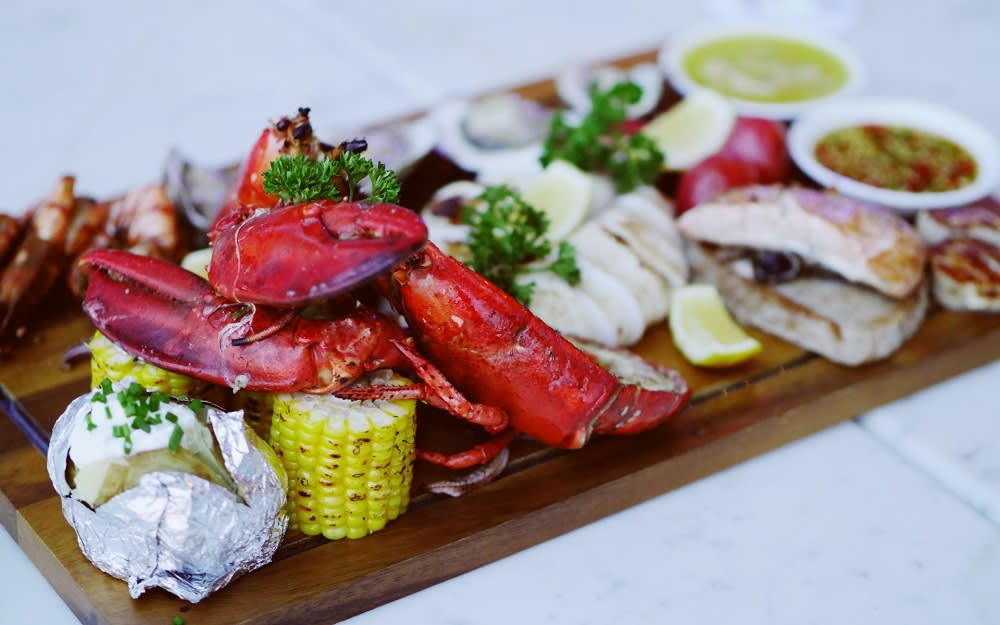 Photo courtesy of Unsplash
One of the best ways to settle into the community is to treat yourself to a fine dinner in North Lake Tahoe. Head to
Crystal Bay Steak and Lobster House
in Crystal Bay and enjoy the filet mignon, half-pound Maine lobster tail, or New Zealand rack of lamb. Or order the pan-seared Chilean sea bass, gnocchi with crab, or a satisfying half-pound bison burger.
The dining room is warm and elegant, which allows diners to enjoy their meal in comfort and style. Crystal Bay Steak and Lobster House is the perfect place to enjoy a luxurious night out with your friends and family. Try it once and you'll put it in your regular rotation of great local restaurants.
Fredrick's Fusion Bistro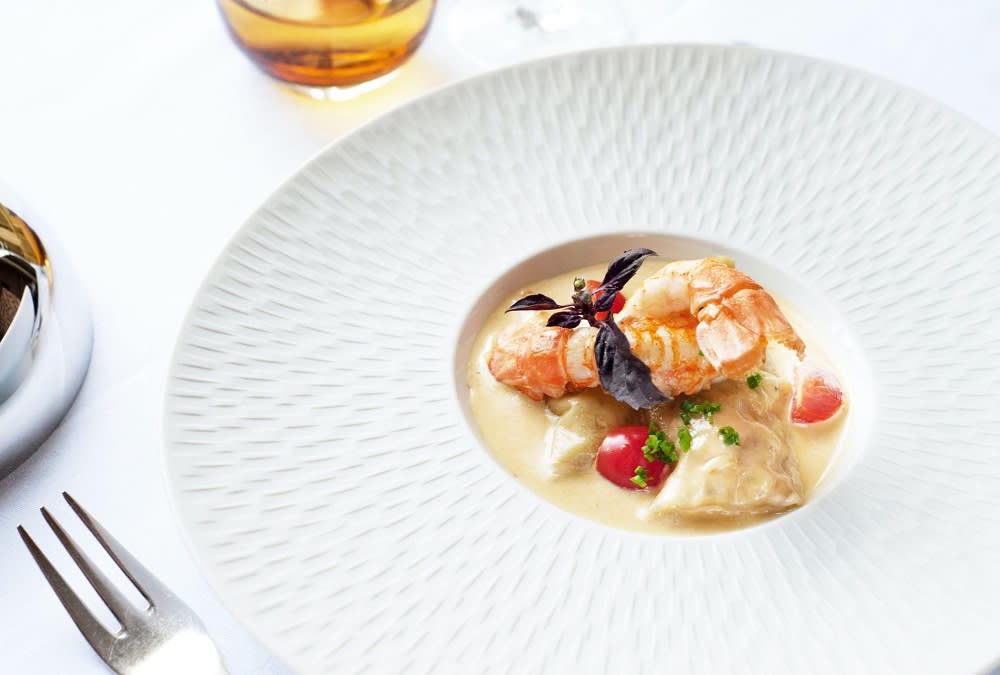 Photo courtesy of Unsplash
Dining in North Lake Tahoe is as fun as it is delicious thanks to the grand variety of options, from steakhouse classics to creative bistros that will have you coming back time and again to try new dishes. If you want to mix up your dinner options, visit
Fredrick's Fusion Bistro
in Incline Village. Try the lobster bisque soup or smoked salmon pate, and then enjoy an entrée of braised short rib. The fresh sushi menu gives your dining experience added varieties. This cozy bistro will have you enjoying your meal in style and elegance that fits in with the upscale resort vibe of North Lake Tahoe.
Le Bistro
If you are in the mood for fine French cuisine in a quaint and authentic French bistro setting, then you absolutely have to try
Le Bistro
. It's located in Incline Village, so if you are enjoying some skiing at Diamond Peak Ski Resort, head down to Le Bistro afterwards for a night that's straight out of a Parisian vacation.
Try the popular five-course meal to enjoy the full range of flavors this incredible restaurant has to offer. Start with a delicious lobster bisque soup and follow it with appetizers of caviar or oysters, then enjoy an incredible prime filet mignon or roasted duck. Le Bistro is charming and undoubtedly one of North Lake Tahoe's best restaurants.
La Fondue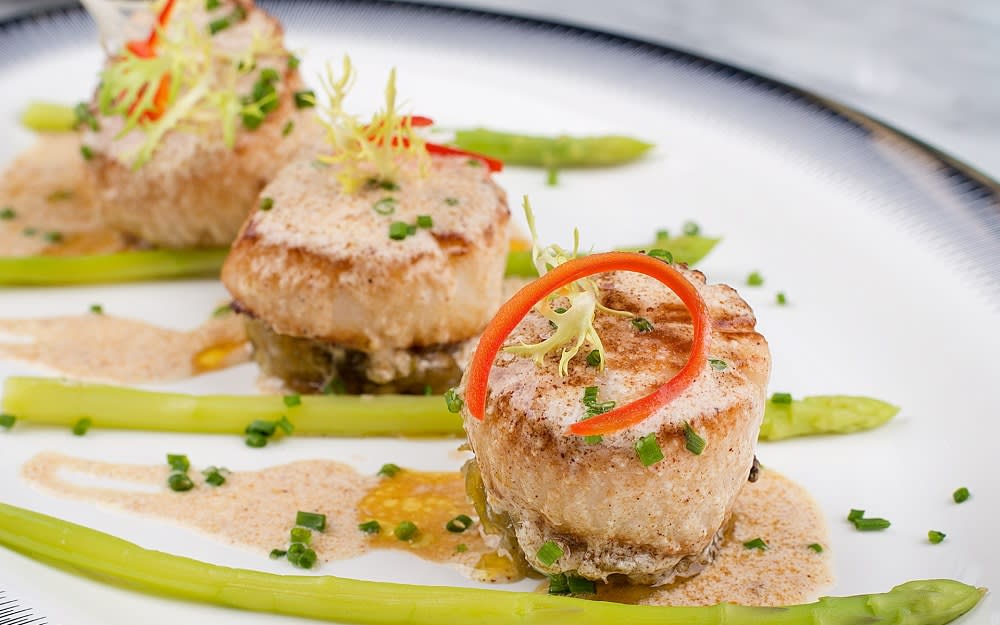 Photo courtesy of Pexels
If you tried Le Bistro then you'll be delighted to discover that there are similar options.
La Fondue
is an authentic Swiss fondue dining experience practically next door in Incline City. This delightful Swiss eatery features an extensive menu of meats and seafood to enjoy with a delightful variety of cheeses in a cozy wood-clad dining room built in the style of a ski chalet.
Try the beef tenderloin and pair it with fresh shrimp or scallops, or try the sirloin meatballs, all with a variety of delicious dipping sauces. The varieties make for nearly limitless combinations, so come back again and again with friends and family for a fun and tasty night out that offers a new dining adventure every time.
Jake's on the Lake
Whenever you find yourself in Tahoe City, check out Jake's on the Lake for a satisfying meal and relax with a sweeping view of Lake Tahoe.
Jake's on the Lake
features a reliable menu of seafood and meats from the grill. There are so many dishes to try, like the seared ahi, grilled scallops, a sumptuous serving of king crab legs, the slow-roasted beef short ribs, or a center-cut filet.
Jake's on the Lake lives up to the style of its lakeside resort town setting, and the delightful wood-decorated dining room and stone fireplace will have you feeling right at home as you enjoy your meal, accompanied by a breathtaking view of the lake. Diners flock to Jake's in the summer to enjoy their meal on the outdoor patio, with panoramic views of the surrounding mountains and the colorful sights of the marina below.
Find a great agent
These are just a few of the best examples of dining in North Lake Tahoe. When you're ready to begin looking for a great luxury home in the area, let
Kaili Sanchez
put her unmatched expertise to work for you. If you are intrigued by the thought of living in North Lake Tahoe, the first step toward making it a reality is to work with a local real estate agent like Kaili Sanchez.

*Header photo courtesy of Unsplash