Tucked away in Northern California's Sierra Nevada Mountains, Truckee has a population of around 17,000 and is surrounded by breathtaking vistas. This area is home to a vast wilderness that includes more than three million acres of national forest. It offers rivers for fishing and rafting, lakes for boating and water skiing, and plenty of mountain trails for hiking. Truckee's variety of outdoor activities are suitable for adventurers of all skill levels, so read on to learn about the best things to do in Truckee.
Hiking opportunities

Hiking trails abound in the Truckee area. Some trails are short and easy, while others have steep inclines with rugged terrain. When choosing a trail, consider your desired level of difficulty, length of hike/time required, and type of terrain. Three popular spots in the area include the Tahoe Donner Trails, the trails at Northstar California, and the Truckee River Legacy Trail.
Tahoe Donner Trails
The
Tahoe Donner Trails
are a world-renowned network of paths that can be enjoyed by hikers, trail runners, mountain bikers, and equestrians. The system includes more than 60 miles of scenic paths across more than 5,000 acres. This network is perfect for all skill levels, including those who are looking for an excellent option to escape the hustle and bustle of city life and reconnect with nature.
Northstar California
Tucked away in North Lake Tahoe's forested Martis Valley,
Northstar California
is a popular resort for those who want to make the most of their time in the mountains. The Northstar Trail is primarily a cross-country ski trail that takes hikers through the woods to the resort, but it also serves as an excellent hiking trail in the summer months. Day hikers can travel the paths and overnight backpackers can post up for the night. The elevation can vary from 4,000 to 8,000 feet, and the trail is open year-round.
Truckee River Legacy Trail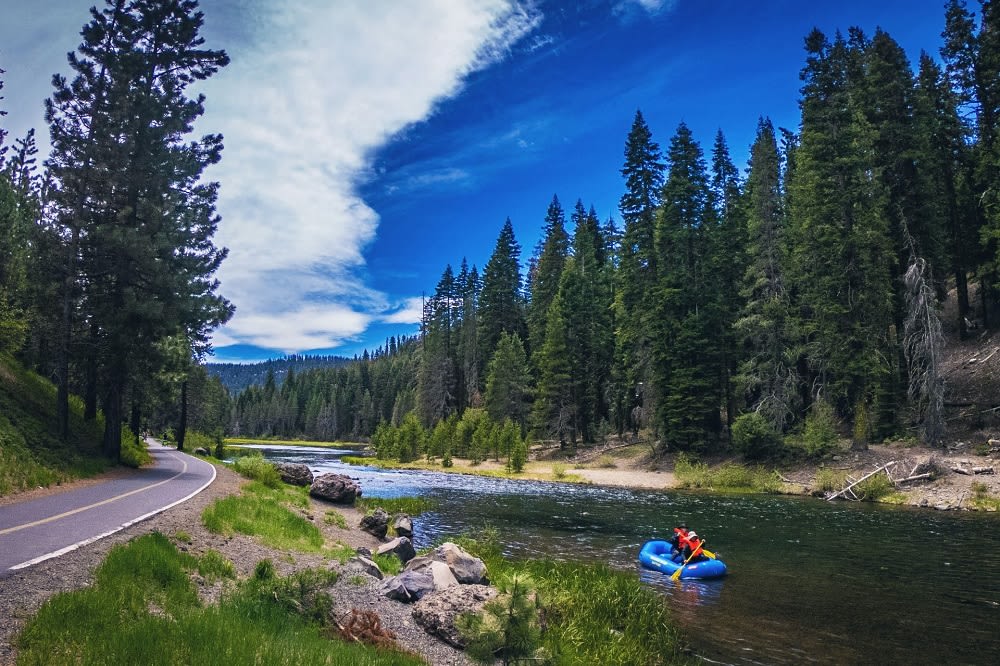 Photo courtesy of Unsplash
The Truckee River Legacy Trail
is yet another fantastic Truckee amenity that follows the river's course to link the central business district to the residential area of Glenshire. Offering lots of sunshine and stunning river vistas, the Legacy Trail is great any time of year, but especially in the winter because it is plowed.

To get to the trail from Truckee River Regional Park, ride along a paved Class I bike trail that extends for six miles (or on the east end of the path at Glenshire Road). Visitors may also get to this trail via Truckee Riverview Sports Park. This scenic pathway is frequented by cyclists, joggers, dog walkers, and families as it follows the Truckee River and then crosses over Martis Creek. The Legacy Trail is maintained year-round and is cleared of snow in the winter so that people can enjoy a stroll along the river anytime.
Fishing adventures

Truckee is a popular destination for fishing enthusiasts. They can cast a line in one of the various rivers in the region or at one of the area's lakes, including Lake Tahoe or Donner Lake.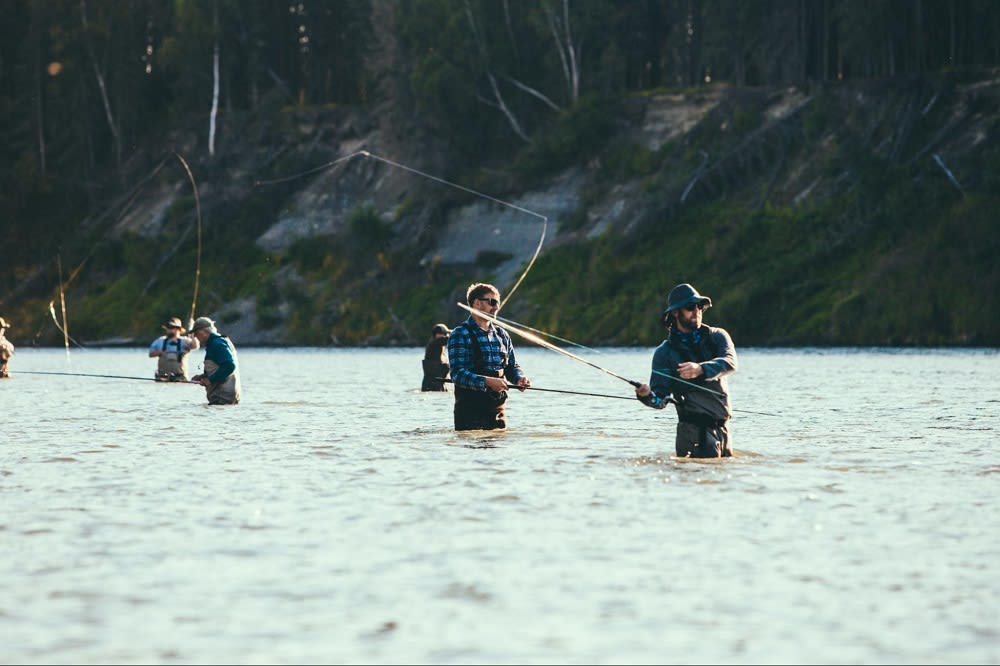 Photo courtesy of Unsplash
Truckee River

A very popular fishing spot is the Truckee River, which contains both trout and salmon species. Because it runs through several terrain types, there are many places to fish, with some being better than others depending on what kind of fish you're looking for.

Upper Truckee River is an excellent spot for all kinds of fishing enthusiasts. It's home to brown trout, rainbow trout, northern pike, and even catfish. Recommended fishing areas are at Peak 9 north of Cisco, at Slide Falls on the south bank of the river, and near the bridge to South Lake Tahoe.
Lake Tahoe

A large and deep freshwater lake, Lake Tahoe is located along the crest of the Sierra Nevada, west of Carson City and south of Truckee. The depth of the lake varies from 1,000 to 1,600 feet, making it an excellent spot for sport fishing. You're sure to reel in many different species, including trout, bass, and bluegill.

Lake Tahoe has an interesting history. The first people to live here as year-round residents were Native Americans known as the Washoe, who settled along the lake's eastern coast near present-day Washoe City. Tahoe is actually a mispronunciation of "da ow a ga," which means "edge of the lake" in Washoe.
Camping fun

Don't miss an opportunity to set up camp in one of the area's stunning and rugged parks.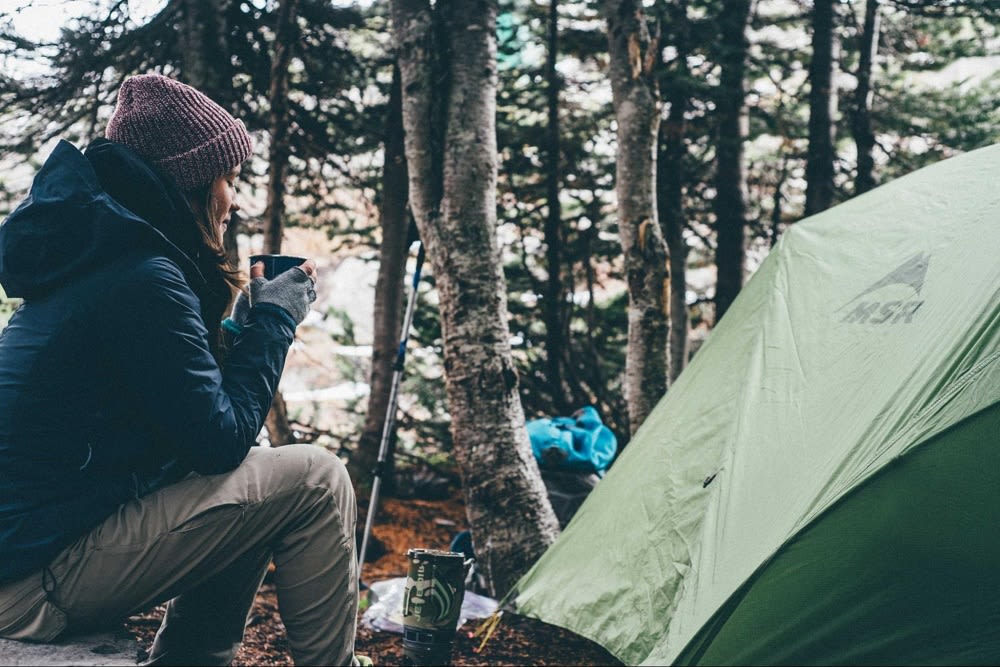 Photo courtesy of Unsplash
North Tahoe Regional Park
Truckee is full of excellent parks that provide beautiful campgrounds and stunning sights.
North Tahoe Regional Park
is a popular campground in scenic North Lake Tahoe. It's located at 6600 Donner Road (just one mile west of Highway 267 and one mile north of Highway 28). The park is 124 acres in size and features gorgeous lake views and a wide range of recreational opportunities throughout the year for visitors of all ages.
Donner Memorial State Park
Donner Memorial State Park
is another fine camping location situated at an elevation of around 6,000 feet in the picturesque Sierra Nevada mountain range. Summer activities in this iconic highland park include camping, picnicking, boating, fishing, water sports, and hiking.

In the winter, visitors can cross-country ski, snowshoe on footpaths, and frolic in the snow. The impressive Pioneer Monument — created to memorialize the emigrants who journeyed west during the mid-1800s — is open to visitors all year. There are 154 campsites in Donner Memorial State Park boasting picnic tables, restrooms (available from Memorial Day through Labor Day), beach access, fishing, and educational lakeside trails.
To learn about other adventurous opportunities in this area, or if you're interested in Truckee real estate, get in touch with Truckee's top real estate professional,
Kaili Sanchez
.

*Header photo courtesy of Unsplash